Upcoming Speakers:
4/11 –  SV Mayor, Keith Mashburn
5/9  –  Ms. Schrader, Alzheimer's Association
7/11 – Kai Luoma, Local Agency Formation (LAFCo)
Please join us for our monthly meetings, held on the 2nd Thursday of every month and at our new location as of July, 2018.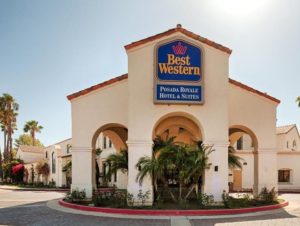 Best Western Posada Royale Hotel, 1775 Madera Road, Simi Valley $18 per person. Guests are always welcomed.
Those coming to network and hear the Speaker, but not to eat, the cost to attend is $10.
RSVPs are now strongly urged to be received by the Monday of the week of the meeting (to ensure we have ordered enough food).
Below are photos from past meetings.